Budget Getaways is not affiliated to any tourism organisation, political party, religious sect or other interest group. While our featured getaways pay a listing fee or commission on bookings, we pride ourselves as being independent.
How so? For starters, strict inclusion criteria are used to assess whether an establishment cuts the grade. To give you some idea: we reject about one in three new getaway applications for failing to meet our criteria. Secondly, we write all the getaway reviews - simply put, the getaways provide the facts and we provide the opinions. What's more, establishments that attempt to meddle with our editorial independence are shown the door. Thirdly, we feature all guest feedback received - both good and bad. Guest feedback is core to our site - and we're not talking the frilly feedback you see in vinylbound visitors' books, but sober and honest opinions that give credit where credit is due, criticism where criticism is due.
A big chunk of getaways on this site have been personally visited and assessed by Captain Getaway and his motley research crew. The rest we've subjected to a process of strict screening. In scientific terms, our research tools are admittedly subjective, a blend of intuition, experience, word of mouth, consensus and personal prejudice. The only way to be sure something is true is to go there yourself and compare your experience with ours. But whatever the failings, shortcomings and omissions, our aim is to help you narrow the gap between glossy brochure fantasy and warts-and-all reality.
Adding all the above and giving the stew a good stir, Budget Getaways hopefully represents the cream of the land's value crop – that is, handpicked establishments offering a brilliant combination of setting, value for money, attention to detail and good old-fashioned hospitality. Happy weekending!
Meet The Crew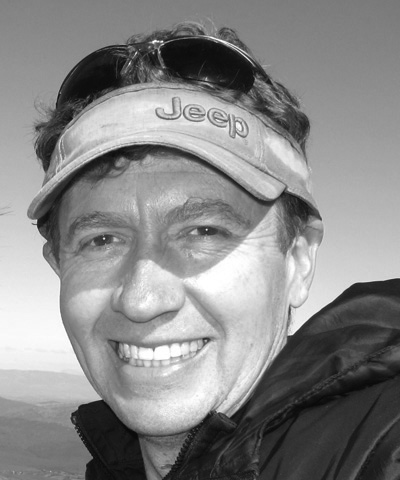 Paul Leger was born in the rollicking Free State mining town of Virginia. After matriculating from CBC, Welkom, he stumbled through a degree in Journalism and Psychology at Rhodes University, worked on a kibbutz, cycled northern and eastern Europe, volunteered as a medical guinea pig, and eventually returned to South Africa to a (more or less) proper job. Following a stint as an academic researcher at UCT, he fled the ivory halls to write South Africa's first guide to mountain biking and six editions of the popular Guide to Budget Getaways; the website followed soon after. Bitten by the writing bug, Paul recently published his first novel (www.redpress.co.za) and is now pretending to work on a second. Paul is married with three young children (no cats), and splits his time between Plett and a farm in the Klein Karoo.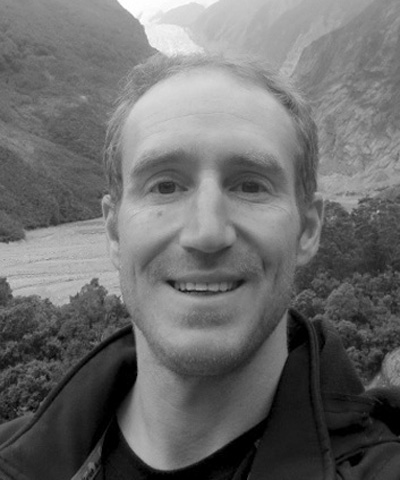 Our resident cyborg and Budget Getaways technical whizz, Donald Garlick was born and raised in Cape Town. After matriculating at Westerford High School, Don went on to complete a BSc Degree in Computing and Info Systems through London Metropolitan University. After an exhausting stint in the corporate arena, he wisely decided to hit the road and traveled extensively in Peru, the Himalayas and South East Asia before returning to Cape Town to start a web development studio and a series of online properties. When he's not burning the midnight oil keeping the Budget bus from veering off track, Don can be found on the Western Cape's running and MTB trails, plotting his next big global escape.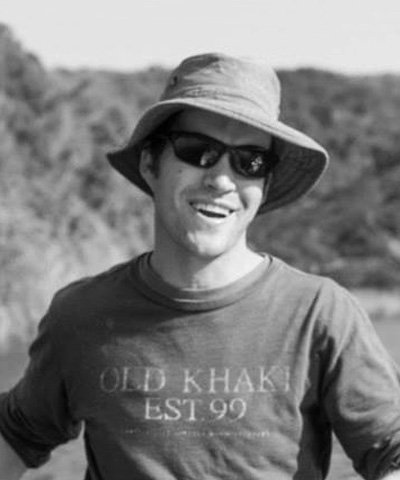 Matt Covarr was born in Joburg, spent his childhood in blissful 1980's Plett, and matriculated from Grey High School, Port Elizabeth. From here he went on to obtain a Graphic Design degree, and at the tender age of 22, ventured off to the UK to land his first proper job as a designer at Sotheby's. During his time in Blighty he undertook various journeys, including a year-long bike ride from London to Istanbul, and an exploration of Morocco's High Atlas backroads in a clapped-out Citroen. A decade later he road-tripped back to South Africa in an old Land Rover with his fiancé, followed by a final year of freedom living and working in Northern Tanzania. Now married and back in Plett with two dogs (and two children), Matt is design- and copy-in-chief for Budget Getaways.